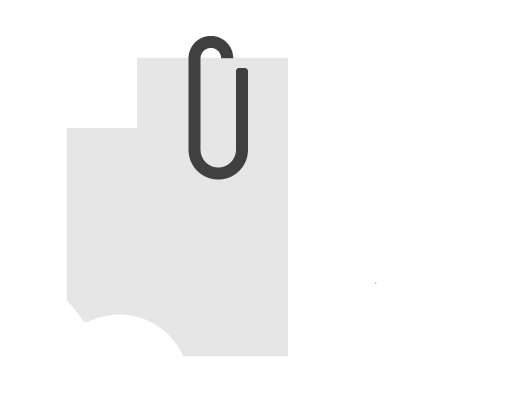 USAGE CASE #3
How Attach2Cloud can replace MS Outlook attached files by OneDrive shortcuts automatically, with no extra click.
Get rid of email attached files with no need for any user training + boost the productivity of your Office 365 users.
ATTACH2CLOUD  |  USAGE CASE #3
OUTLOOK – ONEDRIVE INTEGRATION
Automatically replace all Outlook attached files by OneDrive shortcuts when sending your emails
Automating the upload of All Outlook attached files to OneDrive
In this usage case, Attach2Cloud has been configured to operate as follows:
When sending emails containing attached files (clicking on Send in Outlook),
The email is placed in the Outlook outbox, as usual
All files attached to this email are uploaded to OneDrive
Once uploaded to OneDrive, the files are shared with the recipients of the email
The files attached to the email being sent are replaced by OneDrive shortcuts
Once these steps are completed, Outlook sends the email (now containing OneDrive shortcuts) to its recipients
All these operations are carried out in a fully automatic and transparent way, without even a single additional click, and in the background. You can continue working in Outlook reading, writing and even sending emails as soon as you click on Send.
Demo | Attach your files in outlook as usual, click on Send…
Janet is sending an email with attached files to John
Hi, I'm Janet!
Attach2Cloud is installed on my computer. Let me show you how it automatically converts my Outlook attached files to OneDrive shortcuts.
I just created a new email and attached 3 files I needed to send to John.
I simply click on Send.
My email is put in my Outlook Outbox (like any other email being sent). I can continue working in Outlook, writing, sending or sorting other emails.
As you can see by looking at the email being sent, Attach2Cloud is uploading its attached files to OneDrive: "Attachment 1 of 3 being uploaded to OneDrive…"
When Attach2Cloud finishes the upload, it shares the OneDrive files with the email recipients and replaces the email attached files by their OneDrive shortcuts. The email is then sent.
All this is 100% automatic and transparent. There is not even one single extra click needed!
In the email received by John, the attached files have been replaced by OneDrive shortcuts
Hi, I'm John!
Let's have a look at the email Janet just sent to me:
As you can see, instead of the files attached by Janet, this email contains OneDrive shortcuts. Its size is only 56 KB, although Janet sent me 30 MB of attached files!
I can open or download the files by clicking on the OneDrive Shortcuts.
I of course do not need Attach2Cloud to access these OneDrive files, although, as you guess, Attach2Cloud is already installed on my PC!
And in the Janet Outlook Sent items folder, the email Janet sent contains the same OneDrive shortcuts
If we look at the email I just sent to John in my Outlook Sent Items folder, it contains the same OneDrive shortcuts as those received by John.
Thanks to Attach2Cloud, we can now collaborate using the same copy of these files stored in OneDrive.
Attach2Cloud – Upload all attached files to OneDrive automatically

Outlook – OneDrive Integration Benefits
With Attach2Cloud, we have put an end, overnight, and once and for all, to the nightmare of Microsoft Outlook attached files
The attached file nightmare:
Bill sends an email with 10 attached files to 10 recipients.
Among these recipients Rose, Charlotte and Frank modify respectively 3, 5 and 2 of the 10 attached files and send them back to Bill, not forgetting to Cc the other recipients of the initial email.
Bill receives the emails from Rose, Charlotte and Frank; each containing a new version of respectively 3, 5 and 2 of the 10 initial attached files + the other files that have not been modified.
After Bill spent a huge amount of time finding which files were modified by who and then merging all of the updates into a new version of these files, he sends again the email including the modified attached files and the other files to all of the initial email recipients. and so on…
Attach2Cloud simply put an end on this:
Thanks to the perfect Outlook – OneDrive integration provided by Attach2Cloud, instead of having to deal with (most often multiple) local copies of attached files, MS Outlook email senders and recipients are now instantly ready to work together on single copies of shared OneDrive files.
Before Attach2Cloud, the number, the relative complexity and the lack of integration of the operations required to upload and share files on OneDrive and then to inform our collaborators of the availability of these files were considered too daunting by most of our Office 365 users. Attach2Cloud by drastically simplifying and automating this process really made them adopt OneDrive, as well as the powerful Office 365 collaboration features built on it.
Thanks to Attach2Cloud providing a full Outlook – OneDrive integration, all our Outlook users now take all the benefits of using OneDrive and Office 365 on their (now non-attached) files
By automatically uploading all Outlook attached files to OneDrive, Attach2Cloud prevents files to be attached to emails.
Because it manages to store a single copy of the attached files in OneDrive, that can be accessed by all of the email recipients and by the email sender as well, Attach2Cloud thus implicitly prevents any further duplication of email attached files.
All of our MS Outlook users are now using OneDrive for real and leveraging all the benefits of Office 365 on their now non-attached files, among them:
Real-time online co-authoring in Word, Excel, and PowerPoint
Advanced file sharing inside and outside your organization
External sharing governance under the control of our Office 365 Administrators
Selective file synchronization
Fully integrated file version management
Protection against accidental deletions
By seamlessly inducing our Office 365 users to adopt OneDrive and the most advanced and productive Office 365 online collaboration features (requiring user files to be stored on OneDrive), Attach2Cloud drastically improves their efficiency and their productivity, as well as Office 365 profitability at our organization. And all this without any need for user education or training.
Plus, Attach2Cloud allows to attach files of any size to Outlook emails. Thus, it also enabled us to get rid of specific platforms we used to manage the exchange of very large files.
More about the Attach2Cloud Outlook – OneDrive Integration Features
Discover other Attach2Cloud features and configuration options by browsing our other usage cases, among them: